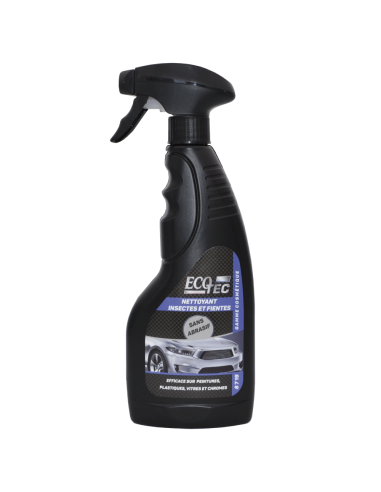 Maximize
Display all pictures
8719 - INSECTS AND BIRD DROPPINGS CLEANER
PROPERTIES :
Hydroalcoholic solution specially formulated for maximum efficiency on organic dirt.
High wetting power on dried insects and birds droppings.
Free of abrasive agent which can destroy the shining on the treated surfaces.
RESULTS :
Efficient on all kind of paint, plastic, glass and chrome.
Removes easily and quickly mosquitoes, birds droppings even dried ones.
Does not leave any trace.
INSTRUCTIONS FOR USE :
Spray on the surface to treat and let it act a few moments. Scrub with a wet sponge or rinse under high-pressure. Make a final wiping with a soft and dry cloth. It is recommended to treat the birds droppings as soon as possible, otherwise they will let permanent marks on the bodywork. Do not apply on hot bodywork.