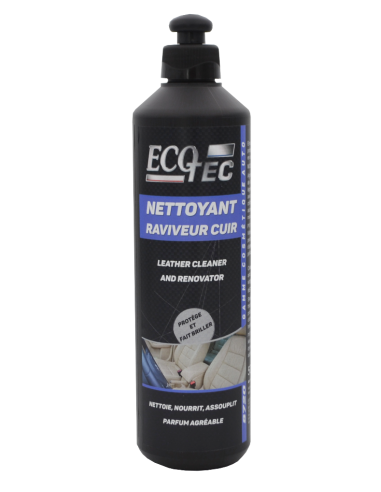 Maximize
Display all pictures
8720 - Leather Cleaner and Renovator
PROPERTIES :
Cleansing and nourishing emulsion.
4-in-1 formula that cleans, softens, protects and polishes.
Pleasant fragrance.
RESULTS :
Allows to revive and clean the leathers in a single operation.
Easy and quick use.
Makes leather look shiny.
INSTRUCTIONS FOR USE :
Shake the bottle before use. Make a test on a hidden area to in order to be sure that the leather reacts well. Use a slightly damp cloth to remove dust. Apply the product evenly with a clean cloth. Let dry about 10 minutes and polish with a soft cloth to make it shinny. Materials such as suede, nubuck, alcantara®, etc. are not treated like conventional leathers, please refer to the manufacturer's manual.