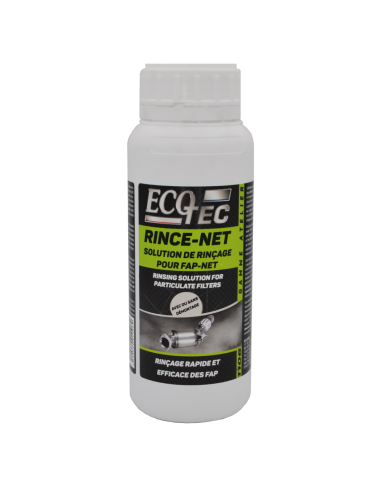 Maximize
1106 - RINCE-NET Rinsing solution for DPF
PROPERTIES:
Rinsing solution used in order to finish the clean-up of a particulate filter that was started with FAP-NET.
Innovative formulation specific for soot rinsing.
Solvent free.
Ashless formulation.
Metal or combustion catalysts free.
RESULTS:
Provides a solution for fast and efficient rinsing of the clogged particulate filters.
Allows considerable money savings, no need for filter change.
Avoids problems with the use of solvents for both operator and the workpiece.