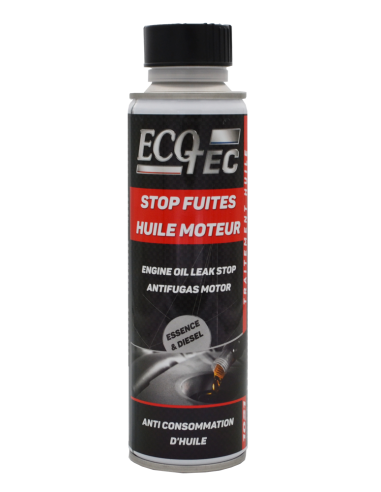 Maximize
Display all pictures
1021 - ENGINE OIL LEAK STOP
PROPERTIES:
Increases the viscosity of oil at high temperature and extreme shear stress.
Regenerates joints and seals, restoring them to their original dimensions and elasticity.
Compatible with all oil types, hydraulic valve lifters and all engine types: with or without turbo.
RESULTS:
Eliminates leaks and drips of oil.
Reduces oil consumption and pollution
Restores compression.
Reduces blue exhaust smoke.
Facilitates start at cold and improves the engines performance.
INSTRUCTIONS FOR USE:
Pour the product in the engine oil at the operating temperature. Operation to be repeated every oil change in order to obtain the best result. In case of high mileage engines it is particularly recommended in conjunction with a T2S treatment. One dose treats 3,5 to 5 liters of oil.
Net Volume: 250 ml