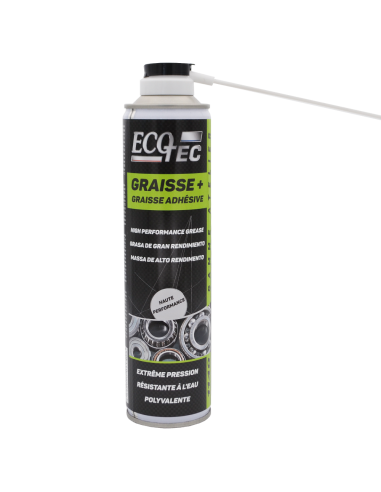 Maximize
Display all pictures
1140 - GRAISSE+
PROPERTIES :
Wide temperature range : - 20° + 140° C.

Multi-purpose waterproof grease : Grade NLGI 2.

Shell 4-ball wear test with high weld load point indicating extreme pressure 

properties : 280kg.
Drop point : > 180°C (NF T60 102).
RESULTS :
Lubricates all parts of the vehicle treated : hinges, door plates, ball joints, cables.

High performance especially under high pressure and in systems exposed to water.

Provides long-lasting protection and lubrication for the treated systems.
INSTRUCTIONS FOR USE :
Shake well before using. Apply on clean and dry parts. Must be used with the extension tube for optimum results.