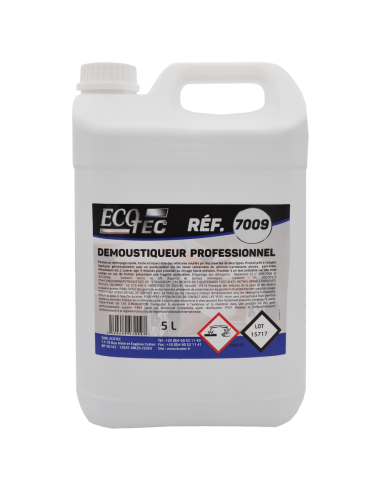 Maximize
7009 - Professional Insect Remover
PROPERTIES :
Formulation specially created to soften and to remove insects stuck on the car body, headlights, windshield, rearview mirrors etc...
High wetting power and balanced alkalinity formulation.
Ready-to-use product, quick action and effortless.
RESULTS :
Prepares areas soiled by insects before high pressure cleaning.
Avoids the use of aggressive products and the use of the high pressure lance too near to the car body.
Allows quick, easy and spotless cleaning even on vehicles heavily soiled by all types of insects.
INSTRUCTIONS FOR USE :
Apply generously with a spray on the areas to clean including on rear-view mirrors. Leave for 3 minutes and rinse with the high pressure equipment. Make a preliminary test on a hidden area in the case of particularly fragile materials.