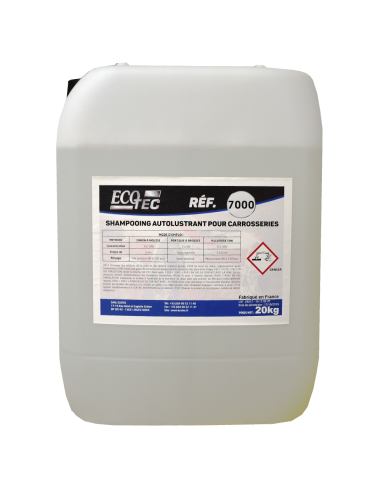 Maximize
7000 - SELF-POLISHING CARWASH SHAMPOO
PROPERTIES :
A rich, self-activating foam that works on contact.
Effective against traffic film, insects, dust, mud, oil and grease.
Does not damage paint, varnish, rubber parts...
PH (5% dilution) : 11,4.
RESULTS :
Rapidly eliminates traffic film and most types of dirt.
Rinces away leaving no trace.
Versatile product that can be used as carwash, high pressure and manually.
INSTRUCTIONS FOR USE:
Spray product upwards and rince downwards. Dilution 5 to 8% according to dirt.