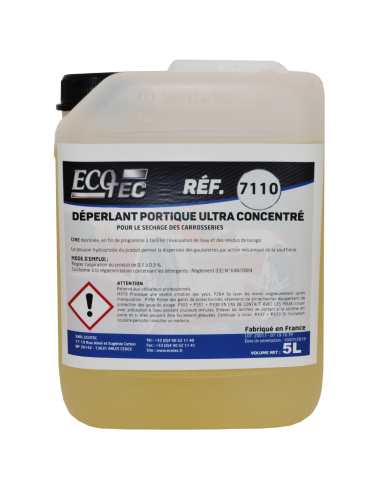 Maximize
7010 - WATER-PROOFING CARWASH WAX
ACTIONS :
Totally compatible with the shampoo ref. 7000.
Highly water-repellent (dispels water).
Non-corrosive product.
RESULTS :
Complements carwash installations drying programmes.
Leaves bodywork dry, shining and smear free.
Eliminates smear marks on bodywork due to hard water.
INSTRUCTIONS FOR USE :
The perfect complement to carwash installations' drying programme, can be used in washing bays (water-proofing wax programme).
Dilution 5 to 8%.