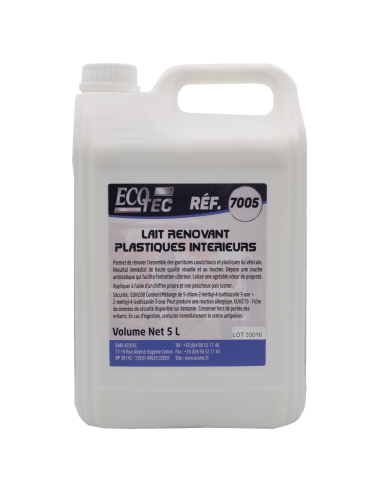 Maximize
7005 - DASHBOARD CARE CREAM
PROPERTIES :
Non oily emulsion.
Gives a satiny aspect.
Anti-dust effect.
Compatible with all kinds of dashboard.
Delicate and pleasant smell.
RESULTS :
Allows cleaning and renovating all plastics and rubbers in a car cockpit, with only one product.
Immediate and excellent result .
Gives an antistatic layer to make easier following cleanings.
Leaves a pleasant fragrance of cleanliness.
INSTRUCTIONS FOR USE :
Apply and wipe with a soft and non fluffy cloth.