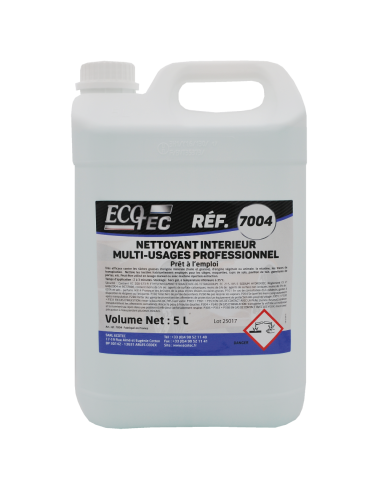 Maximize
7004 - NETTOYANT INTERIEUR MULTI-USAGES
PROPERTIES :
 • Product for a professional use. 
 • Very effective against stains: oily and greasy (mineral), vegetable and animal, nicotine and perspiration.
 • Respect fabrics commonly used in seats, carpets, overmats, door panels...
 • Unscented.
 • Ready to use product.
RESULTS :
 • Excellent  results with a single application.
 • Quick and efficient cleaning of different types of stains on seats, carpets...
INSTRUCTIONS FOR USE :
Suitable for hand and spray-extraction cleaning.
In case of hand cleaning, spray the product on fabrics to clean. 
In case of spray-extraction cleaning, respect manufacturer instructions.